Capital One came to
ISL
with a challenge. After working on a brand new credit card concept for months, they had a great product. A new credit card, made of real, tactile materials, with the customer's signature on the front. It even had a brand new rounded shape. But the product only had a name — and it needed the brand, the story, and the campaign to launch the prototype to the (industry) world at SXSW.
The team at ISL developed a brand strategy for the new card, called Elements, and an experiential activation to introduce the card prototype. 
"The group of Millennials who've already feel like they've kind of made it. They're driven to keep succeeding, but also want to celebrate and be rewarded for their success."

We interviewed several members of our target audience to ascertain exactly what they would want in a new credit card. They wanted simplicity, clarity, and honesty from their credit card. Benefits are a key component, and the look of the card is important to them, too. But it's not just the look — it's also about how the credit card makes them feel.

Our audience tends to think of banks as big, evil corporations. Coming of age during the financial crisis of 2008, watching parents lose retirement savings and neighbors lose houses, this generation is careful, guarded, skeptical. 
In other industries, internet-based businesses like Casper and Warby Parker have created a new way to speak to customers. Simple. Honest. Well-designed. Disrupting the decades-old industries that have been designed for the corporation, not for the customer. 
We drew inspiration from other brands our audience is devoted to, especially for their honesty and simplicity. We backed up these traits with real product benefits to create our position — a unique one in the big banking space.
Elements by Capital One stands for two things:
Others cards obfuscate; we clarify. 
Other cards brand you; we make you the brand.
Elements by Capital One is — 
Clear.
Personal.
Elementally different.
We were excited to dig in to a full product launch campaign, but reality hit us — it was just a few weeks before the SXSW launch. We pivoted quickly from a larger brand strategy and ad campaign to an experiential activation.
We created an activation at the Capital One House at SXSW for attendees to experience Elements, provide feedback on the prototype to the Capital One team, and get their own custom laser engraved takeaway. See a quick video of the experience below.
The user was able to swipe through different Elements card designs on a podium positioned before a huge screen. Using Pencil, the user signed the screen and their signature immediately appeared front and center on a giant Elements card, right in front of them, in real time. While they explored the product, a laser engraver went to work turning their signature into a custom takeaway that they'd be surprised with just a couple minutes later. 

The activation was a hit, with over 12,000 people getting to experience the Elements prototype, with many of them signing up for the Elements wait list. What's next for Elements? We're not sure yet. But we're excited to find out.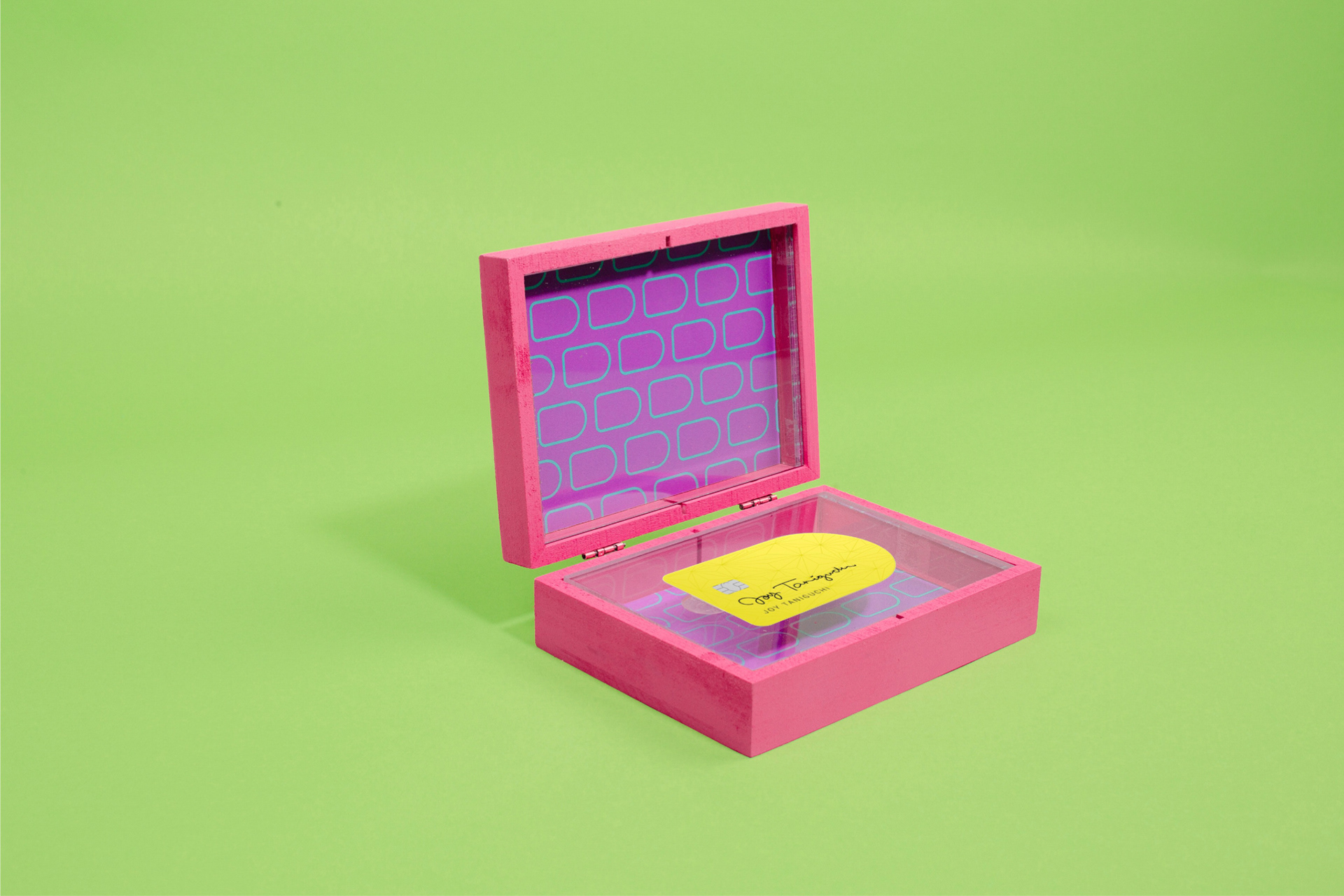 DJ Saul — CEO
Zach Goodwin — Executive Creative Director
Lauren Travis Everett — Director of Integrated Production
Maggie Gaudaen — Senior Art Director
Campbell Kawka — Senior Art Director
Margot Mausner — Producer
Thomas Degry — iOS Developer
Molly Harden — Project Manager
Julia Schroeder — Paid Media Strategy
Matt Tanski — Video Producer 
Sammy Yoon — Video Producer
Zach Saale — Hardware Engineer