Home & Away is DoubleTree's conceierge style app, designed to make a business traveler's trips easy and to center their experience around DoubleTree. The app allows travelers to find their favorite brands near their hotel or location — if you always bank at Citi, you can set that brand as a favorite in the app and you'll see it marked as a favorite no matter where you go.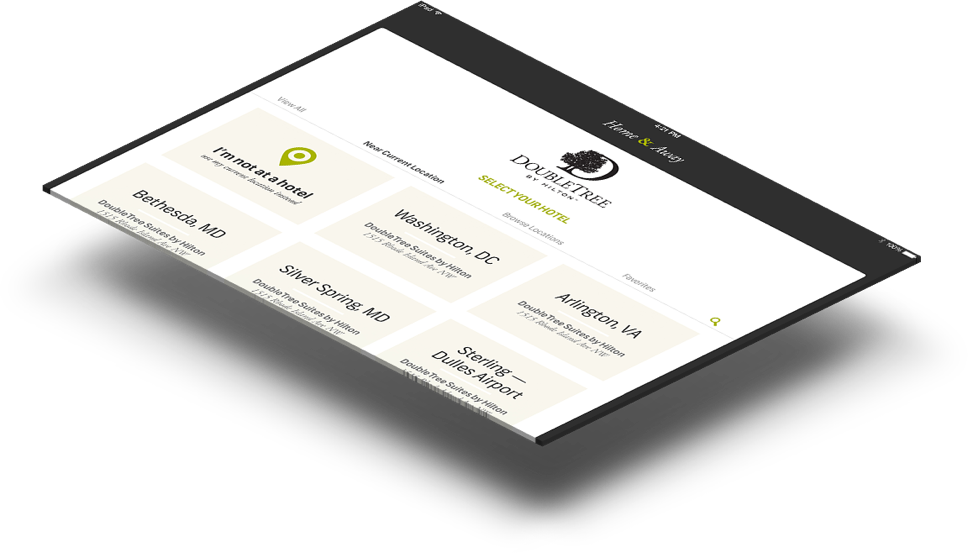 DoubleTree's Home & Away app was created during the skeumorphic era and was very image heavy — over 300mb. Such a heavy app was hard to download, especially over 4G. DoubleTree wanted to lighten the app so it would be easier for users to download as well as update the look of the app. We reduced the size of the app drastically, to a manageable 21.3 MB.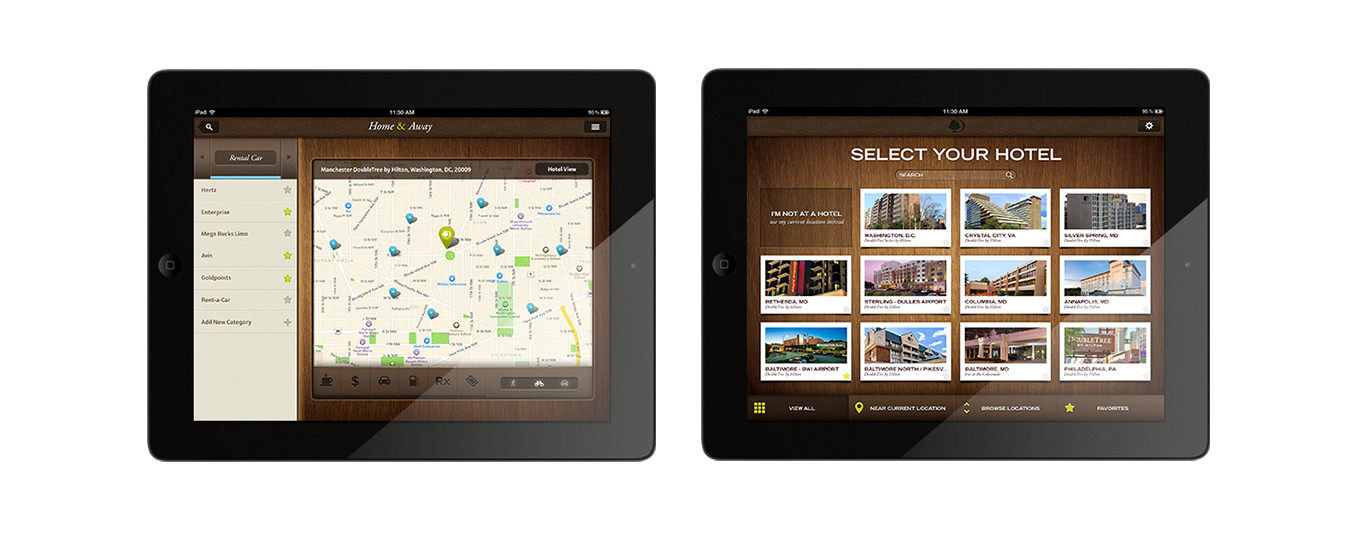 Previously, each hotel had a photo or a few photos to show what the hotel looked like. This made the app heavy, but if the main function of the app is to find essentials near your current location, photos of hotels are not a high priority. We stripped out the photos and replaced them with a subtle color gradient on scroll. On the old app, the user had to scroll through a very vertically short window to see the different hotels; in this version we expanded this view on scroll so that more hotels are viewable at once.
We took the main experience of searching on the map and did a lot of testing to make sure that experience was improved, easy to use, and that the app was fun to play with. Our first round of testing revealed that a more robust onboarding process was needed, so we added some brief cues to teach users how to use the app easily and efficiently.