Facebook came to ISL early last year with a challenge: how could we create a data visualization that would allow attendees of their conference F8 to explore their Trends API? Less interested in a user finding specific information quickly, and more interested in a playful experience for attendees that showcases the API, Facebook set us free to explore the challenge.
We came up with a 3D web gl based "universe" of shapes that lives on a giant touchscreen. The user can swipe and zoom to interact with the shapes, and tap a shape to delve into the details of that trend. Last year, the visualization was a great success at the conference, so the client asked us to make them a product that they can deploy at various events, offices, and brand locations throughout the country. 
What resulted is a customizable display that allows a Facebook admin to curate the trends that go into each visualization, edit the colors to match the screen's surroundings, and generally customize each instance of the display to best suit their needs.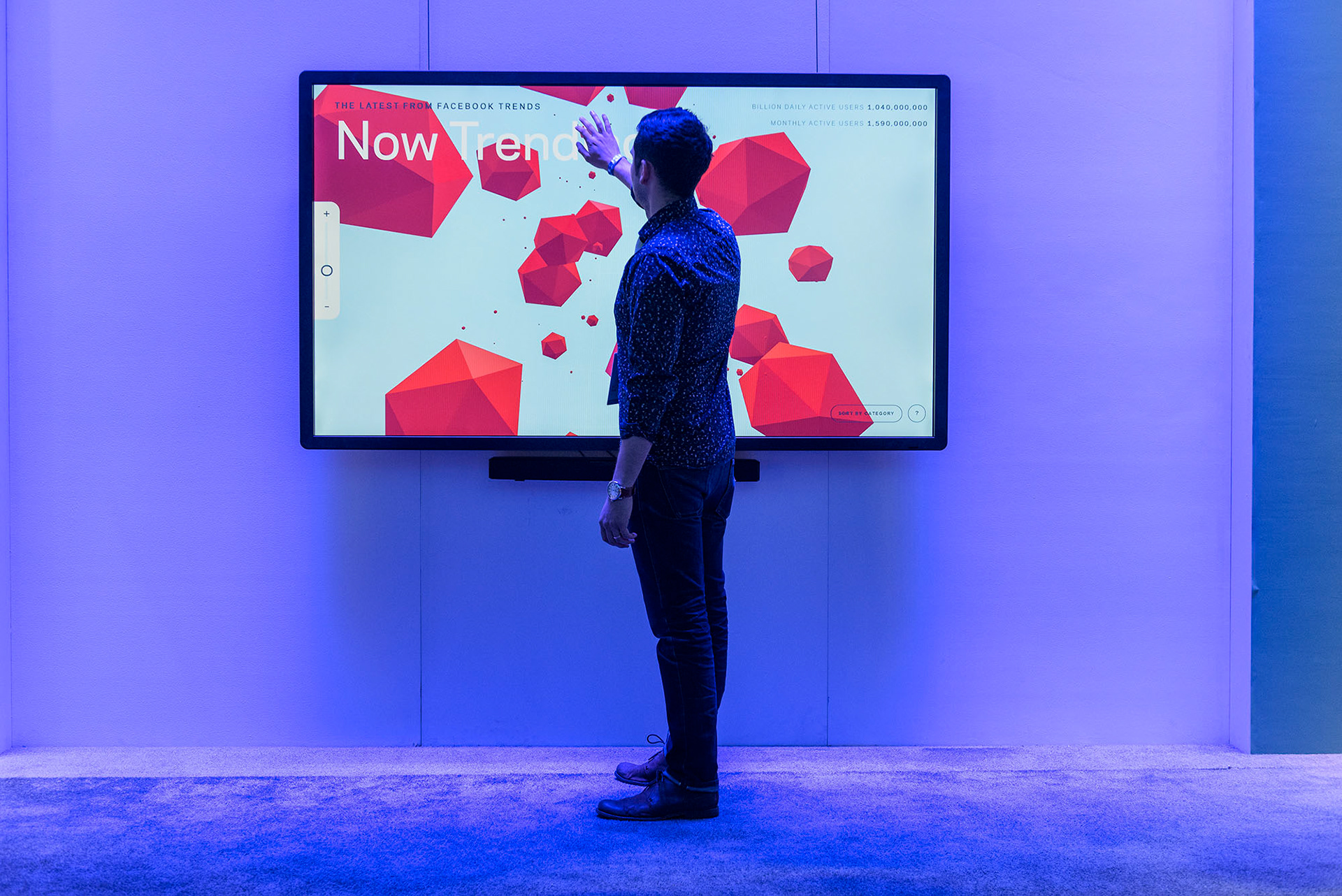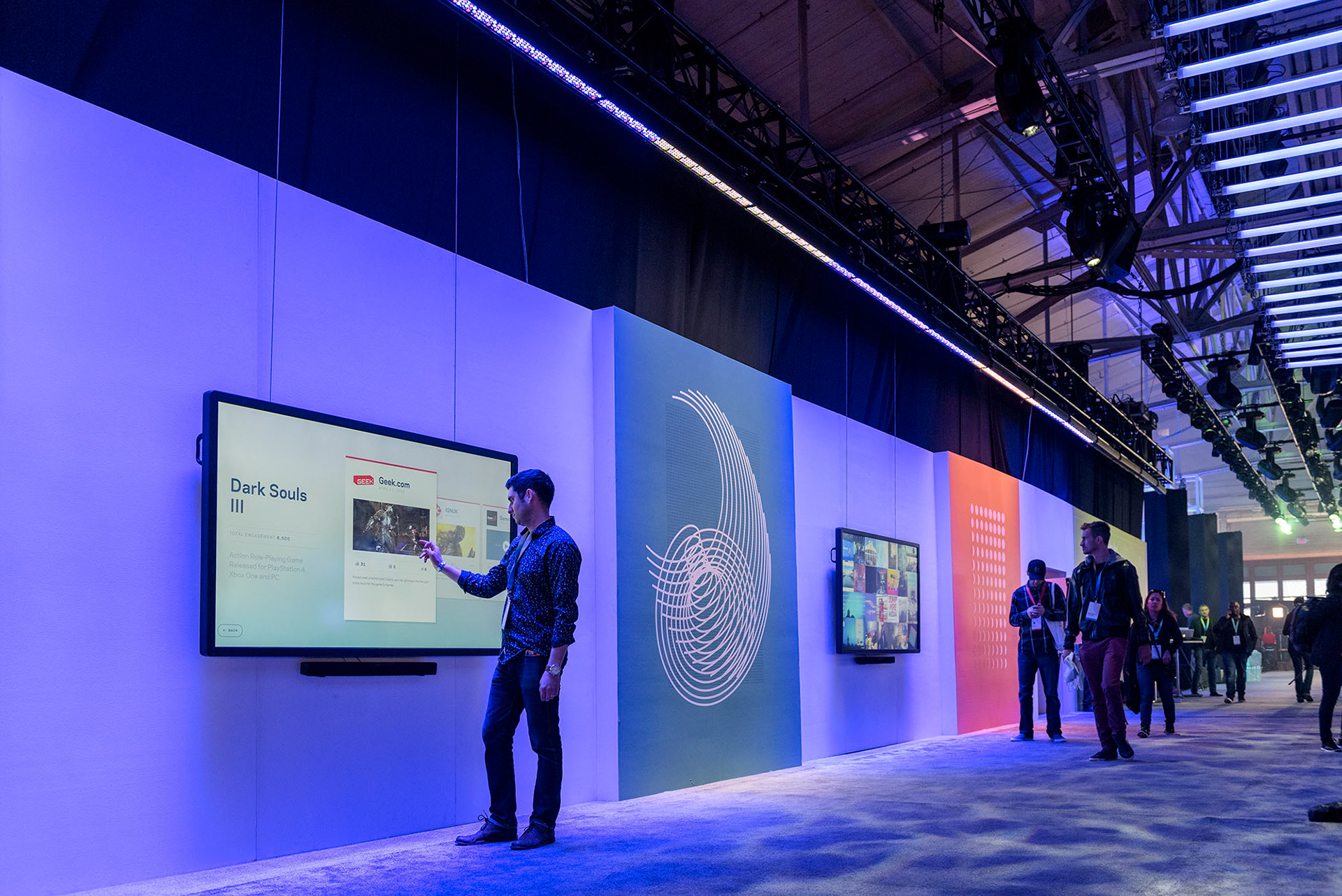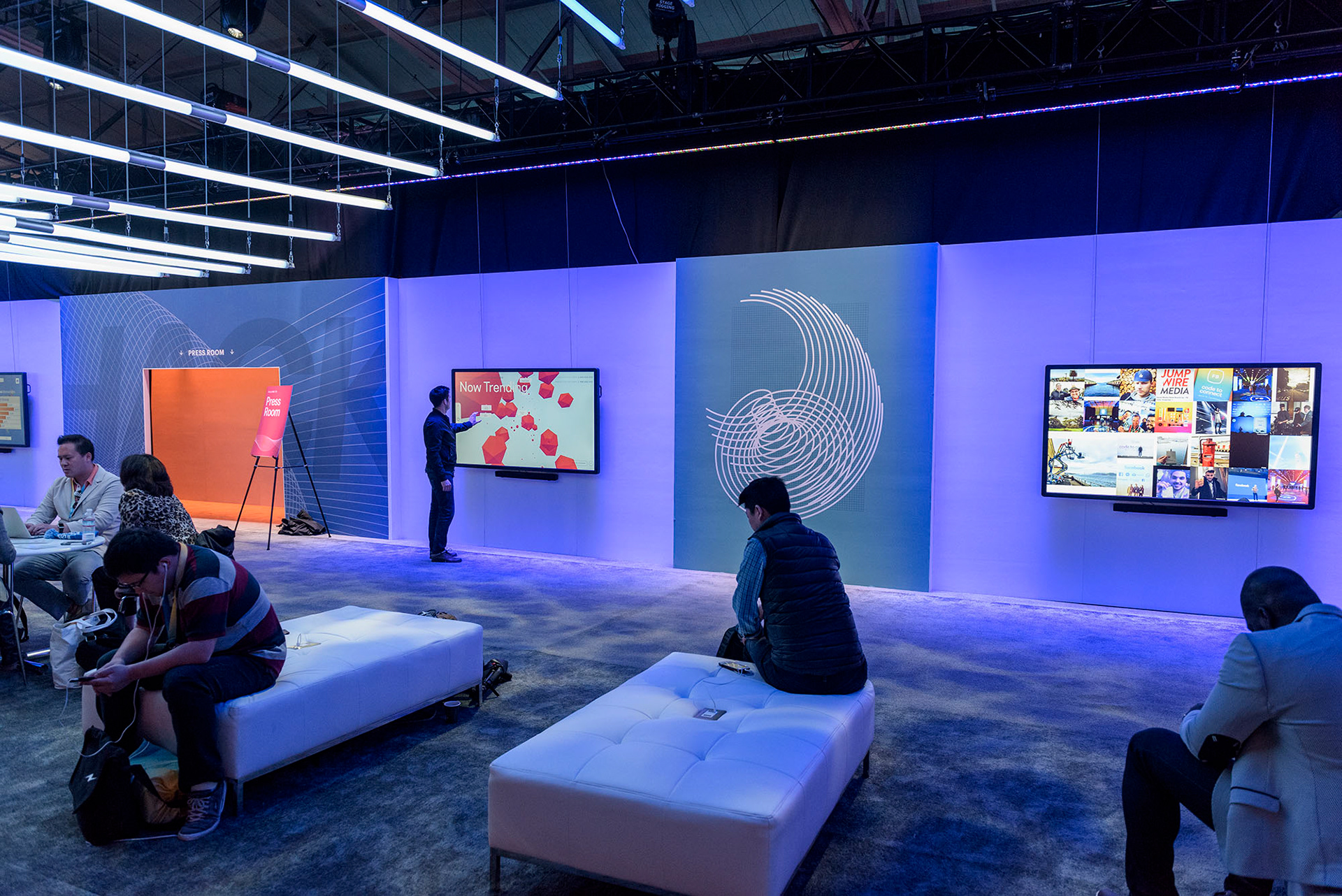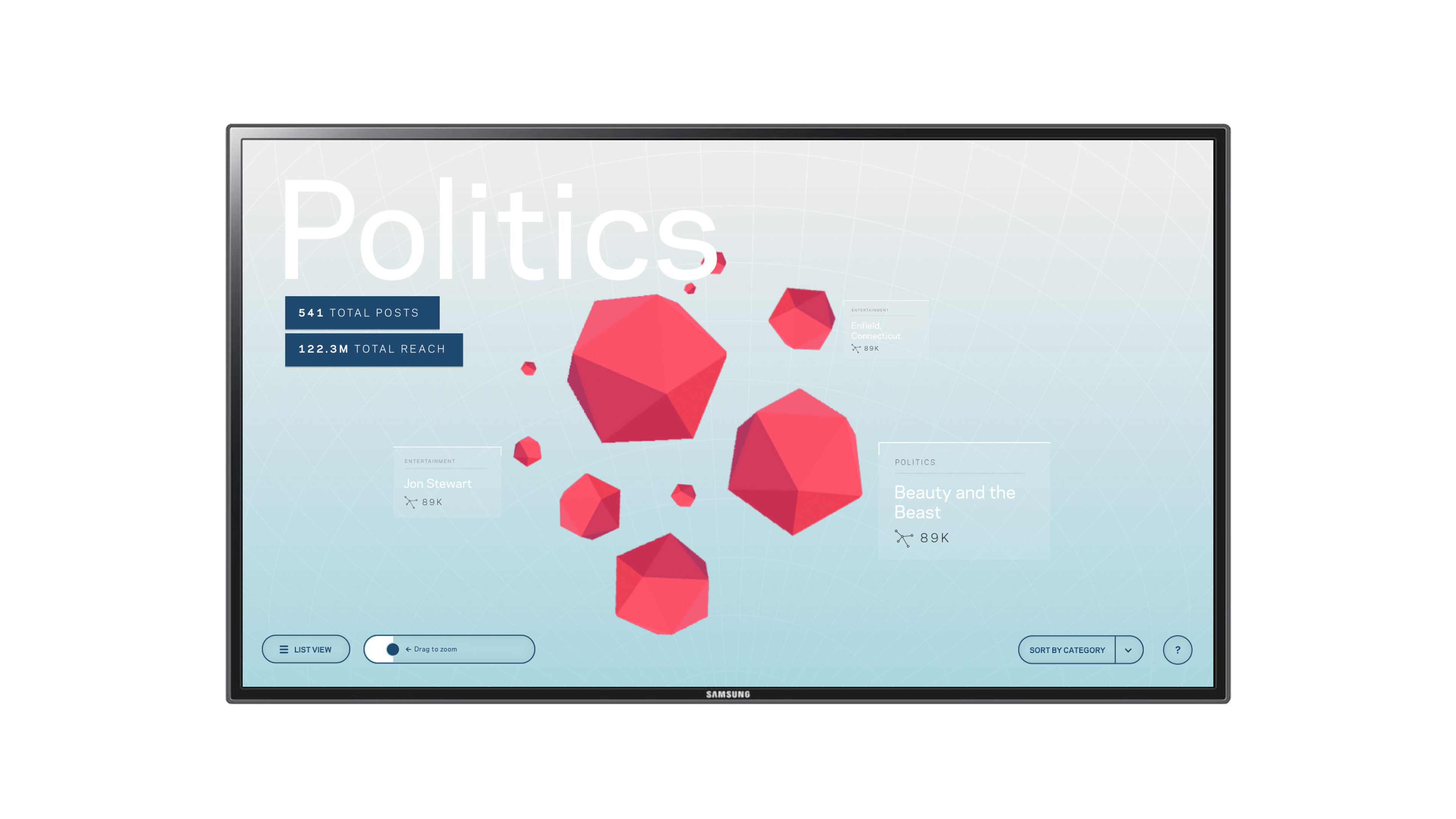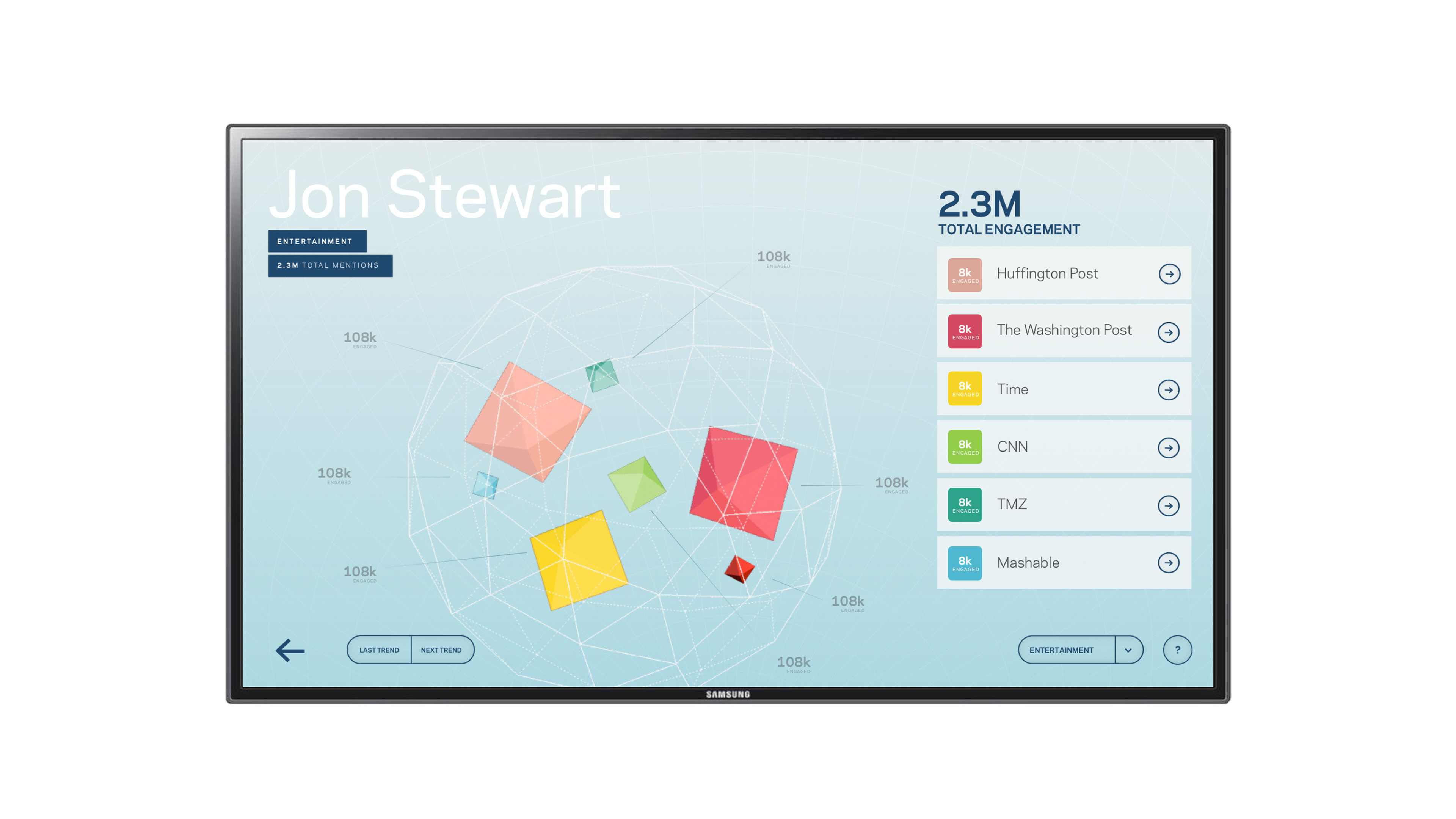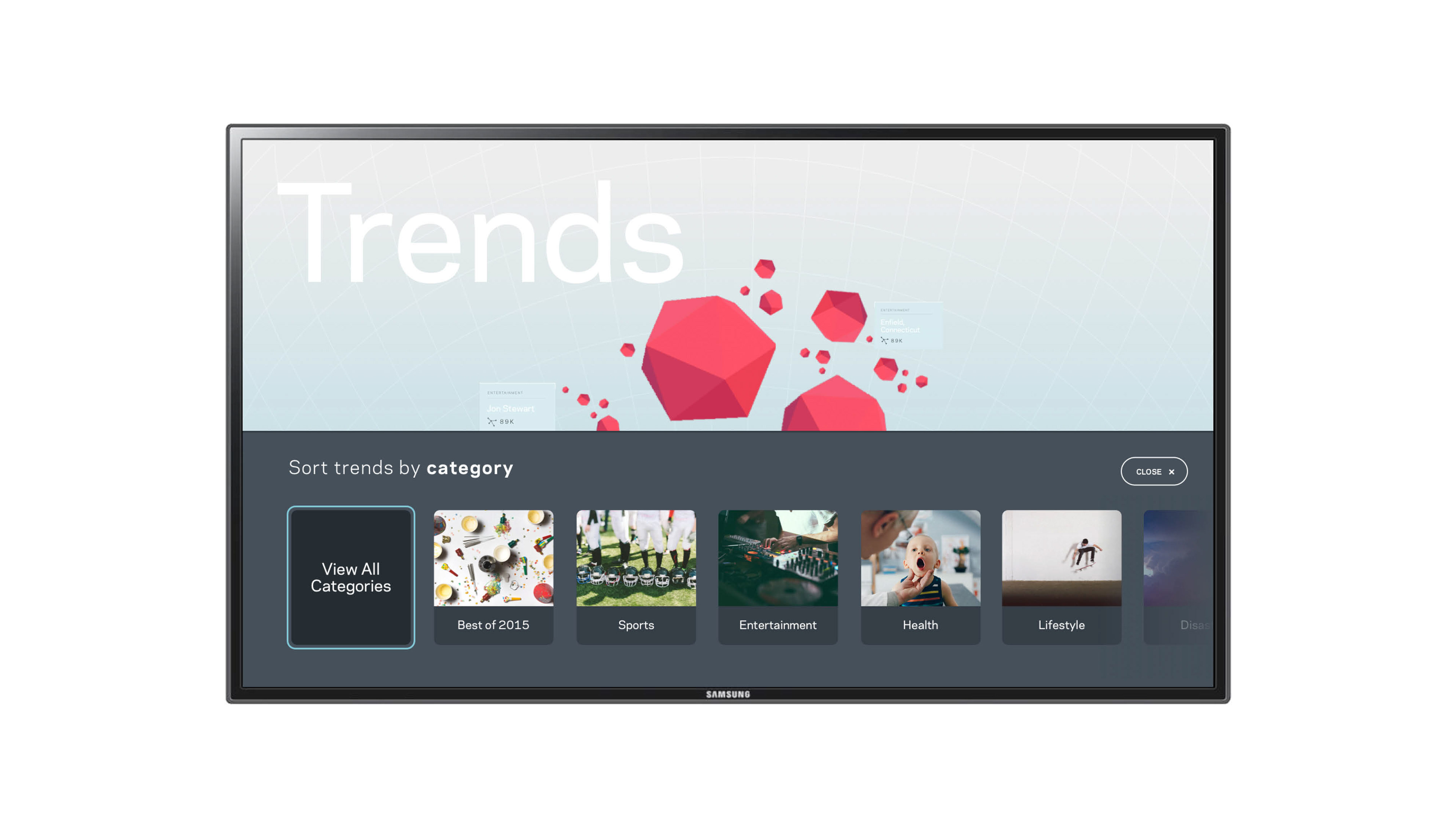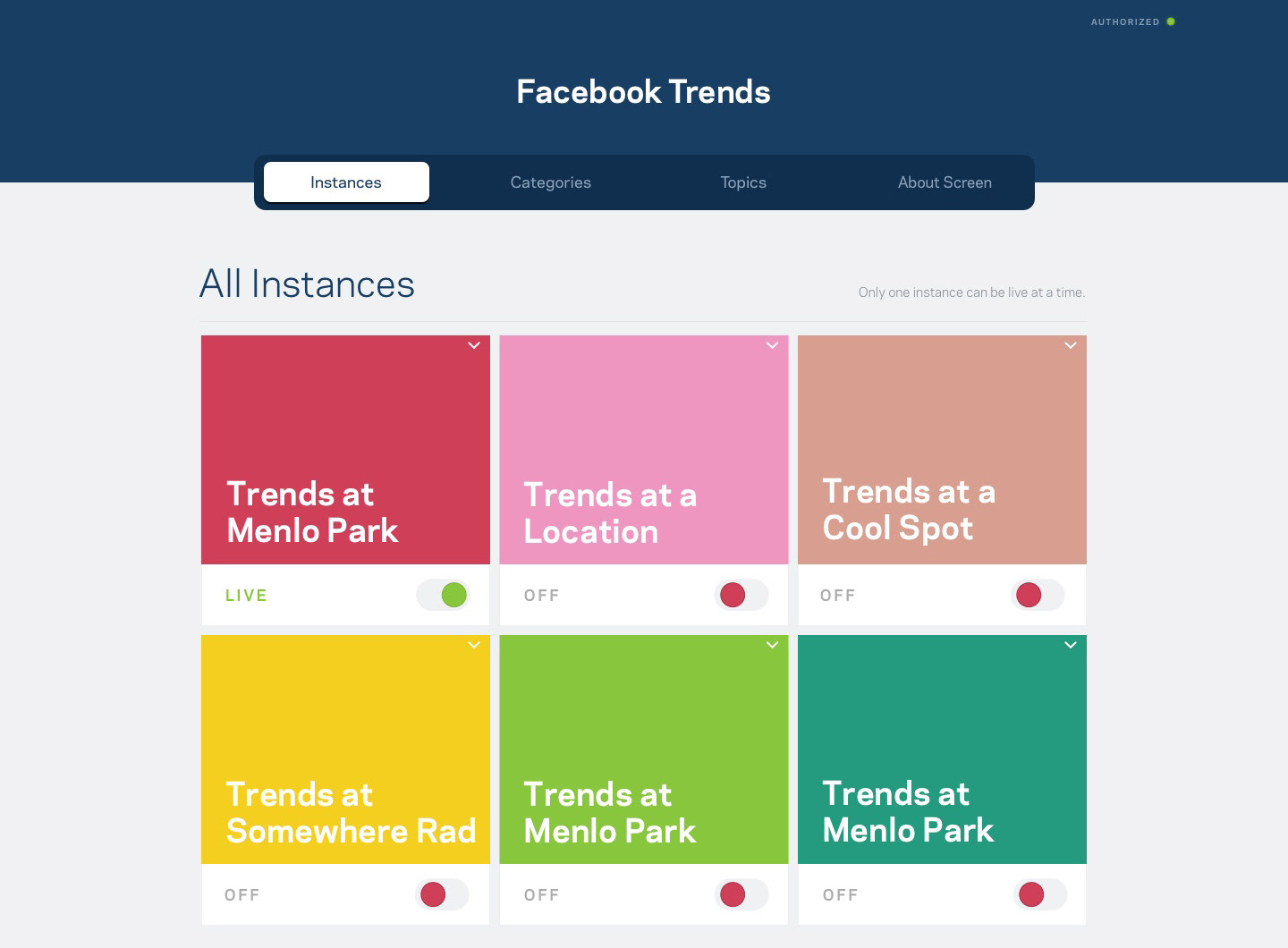 Creative Direction: Zach Goodwin
Front-End Development & WebGL Wizardry: Eli Fitch
Back-End Development: Johnny Austin
Admin Console Front-End: Thomas Degry
Project Management: Audrey Matthias