At the end of 2014, suddenly it was December and our team realized we hadn't made anything to reflect back on the year — but it was kind of a great thing that we waited till 2015, which ended up being a
huge
year for ISL! We moved into a new office, launched a new website (finally!), grew a TON, and upped our content creation game by about a thousand. It was a big year. And it needed a little website to wrap it up.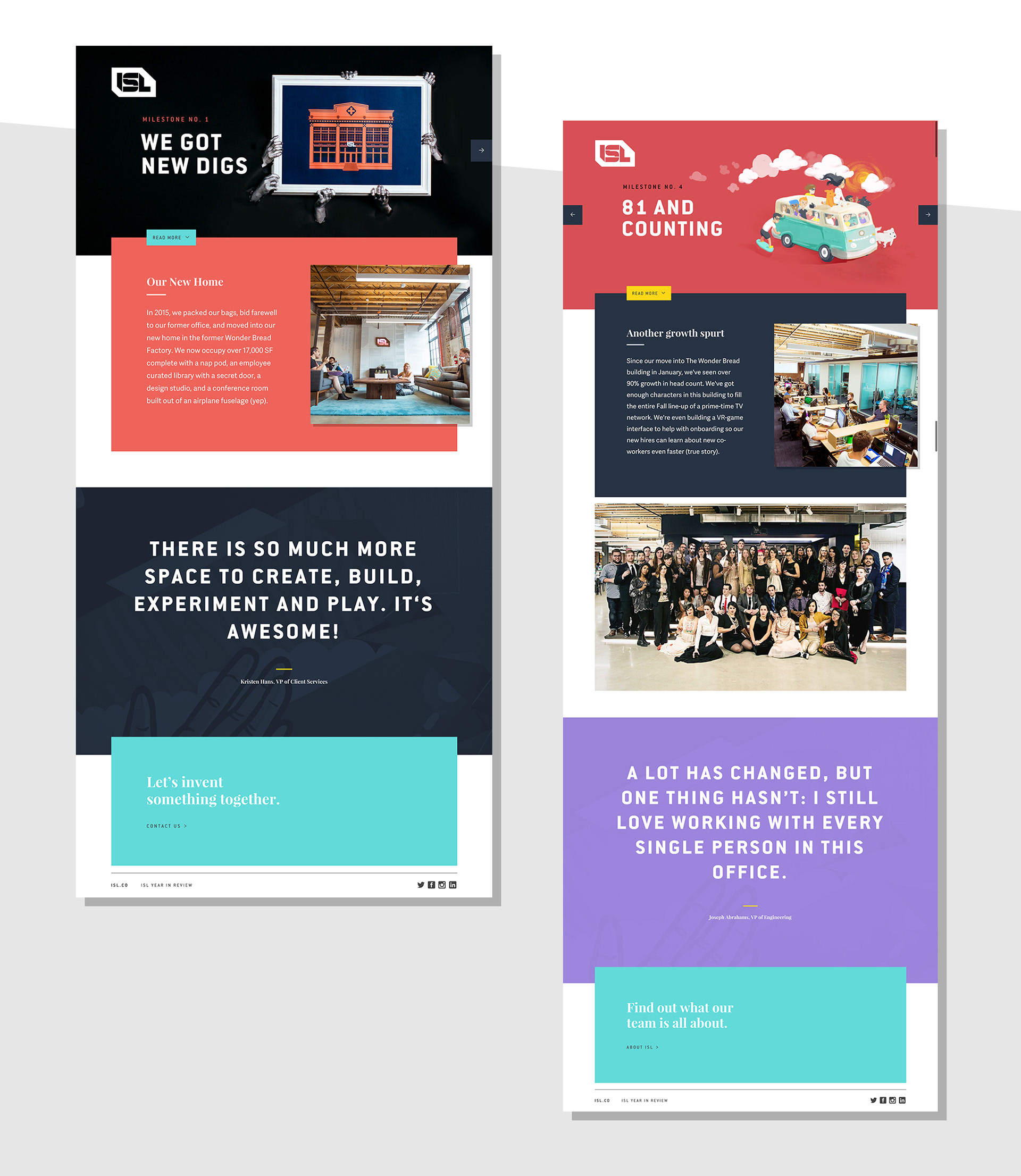 One of our main concerns was actually being able to design and build the site in a pretty short time period, since we're famous for biting off more than we can chew. We wanted each page to have distinct visuals with a very similar layout, to involve as many team members as possible while keeping development simple.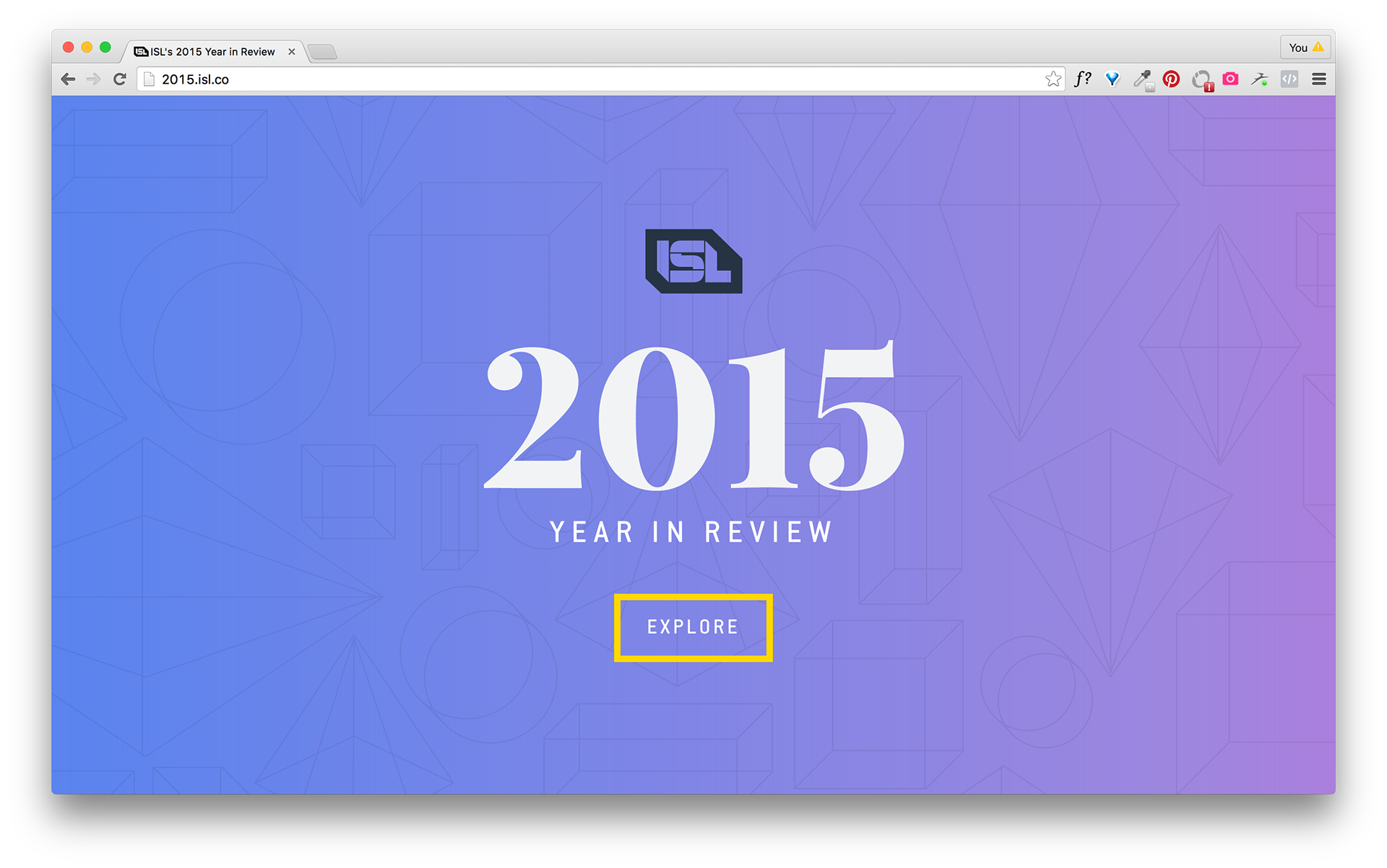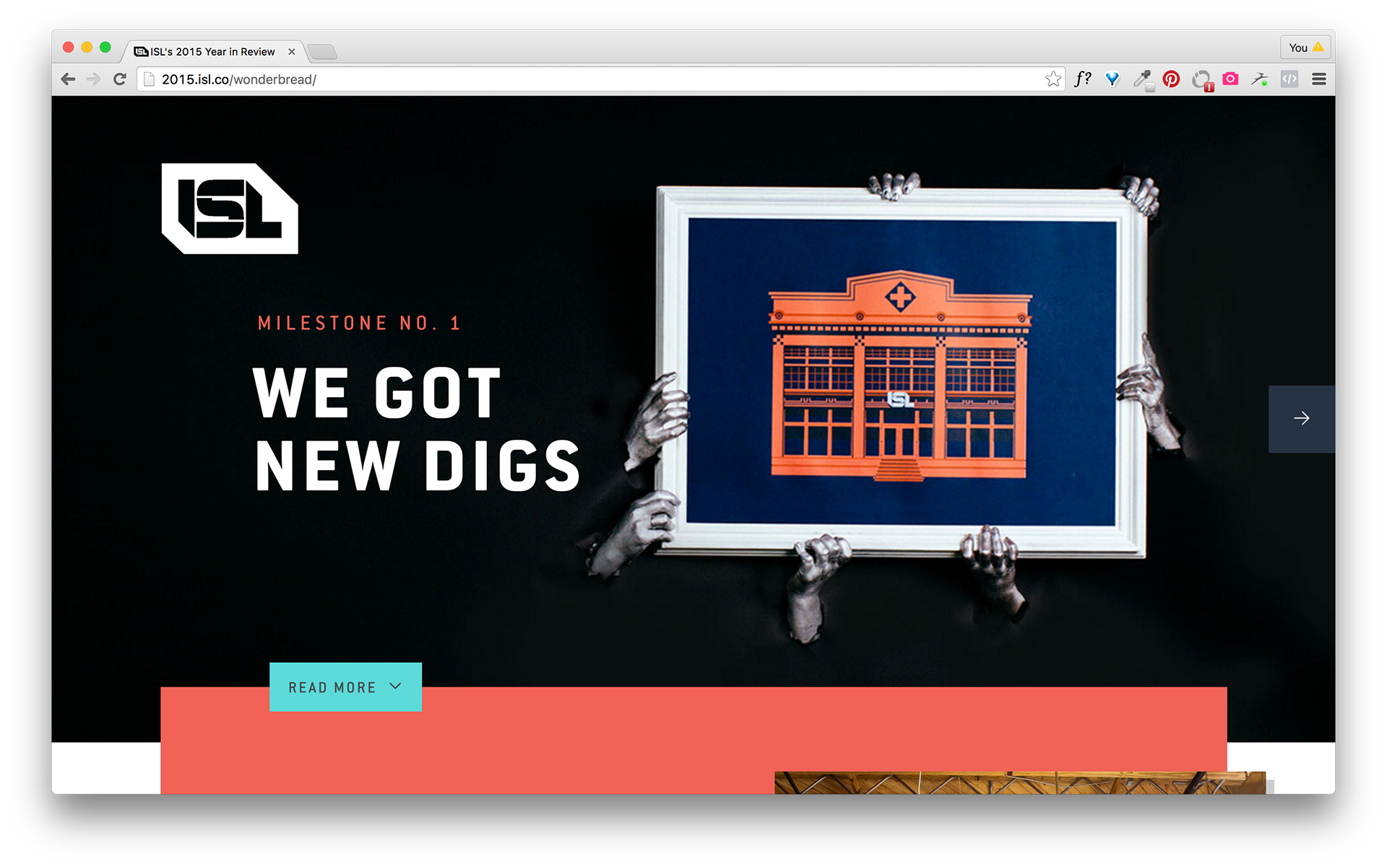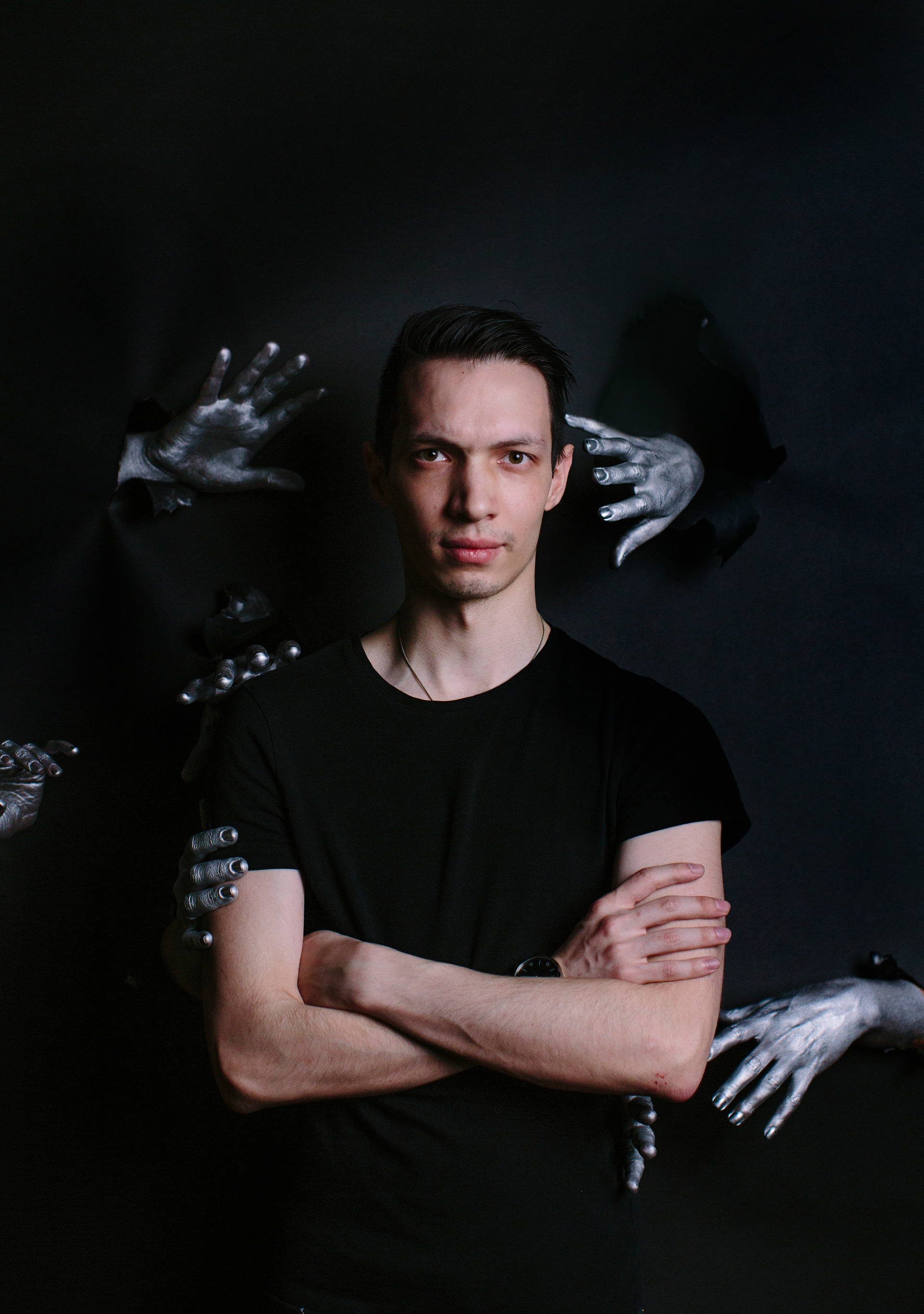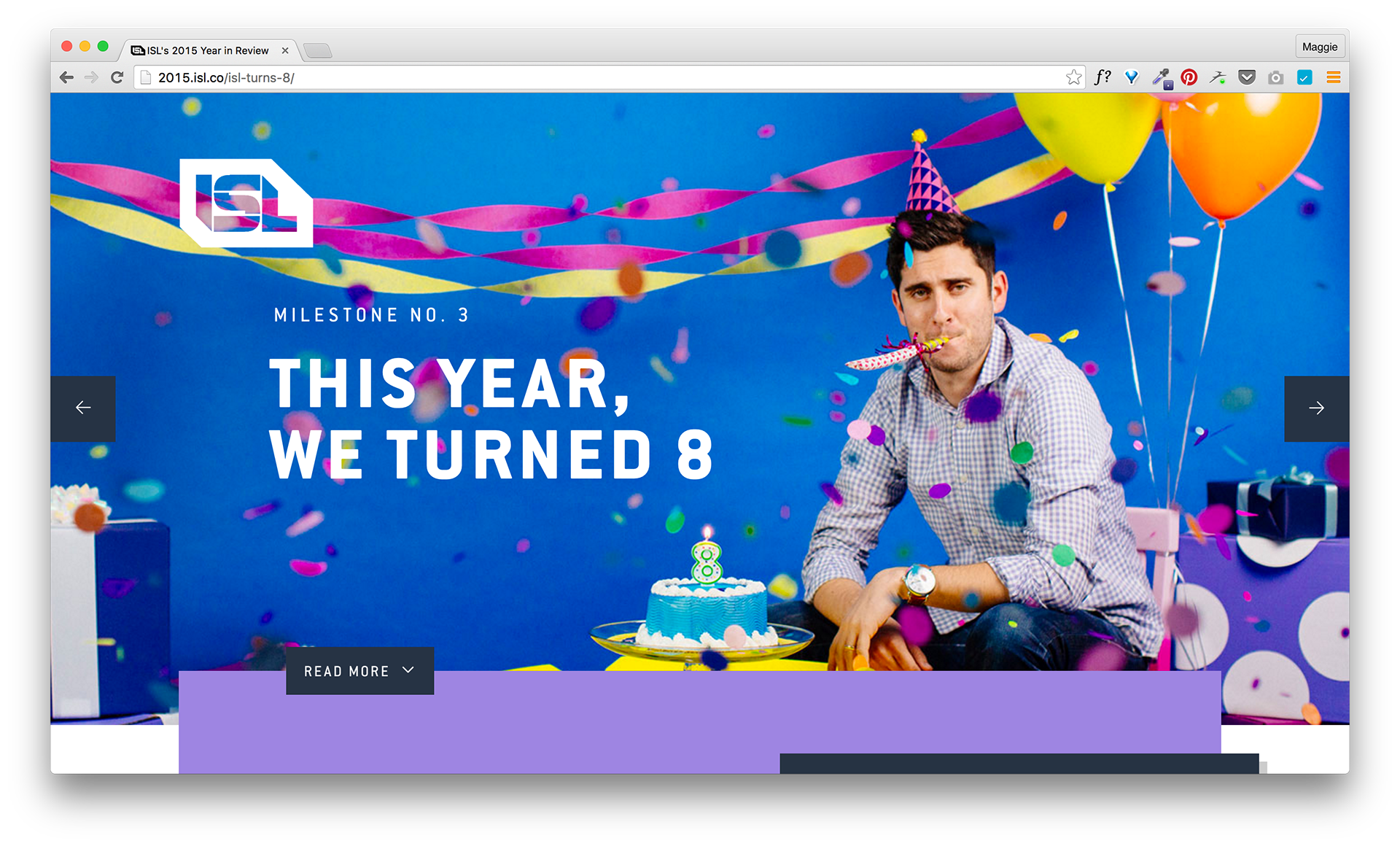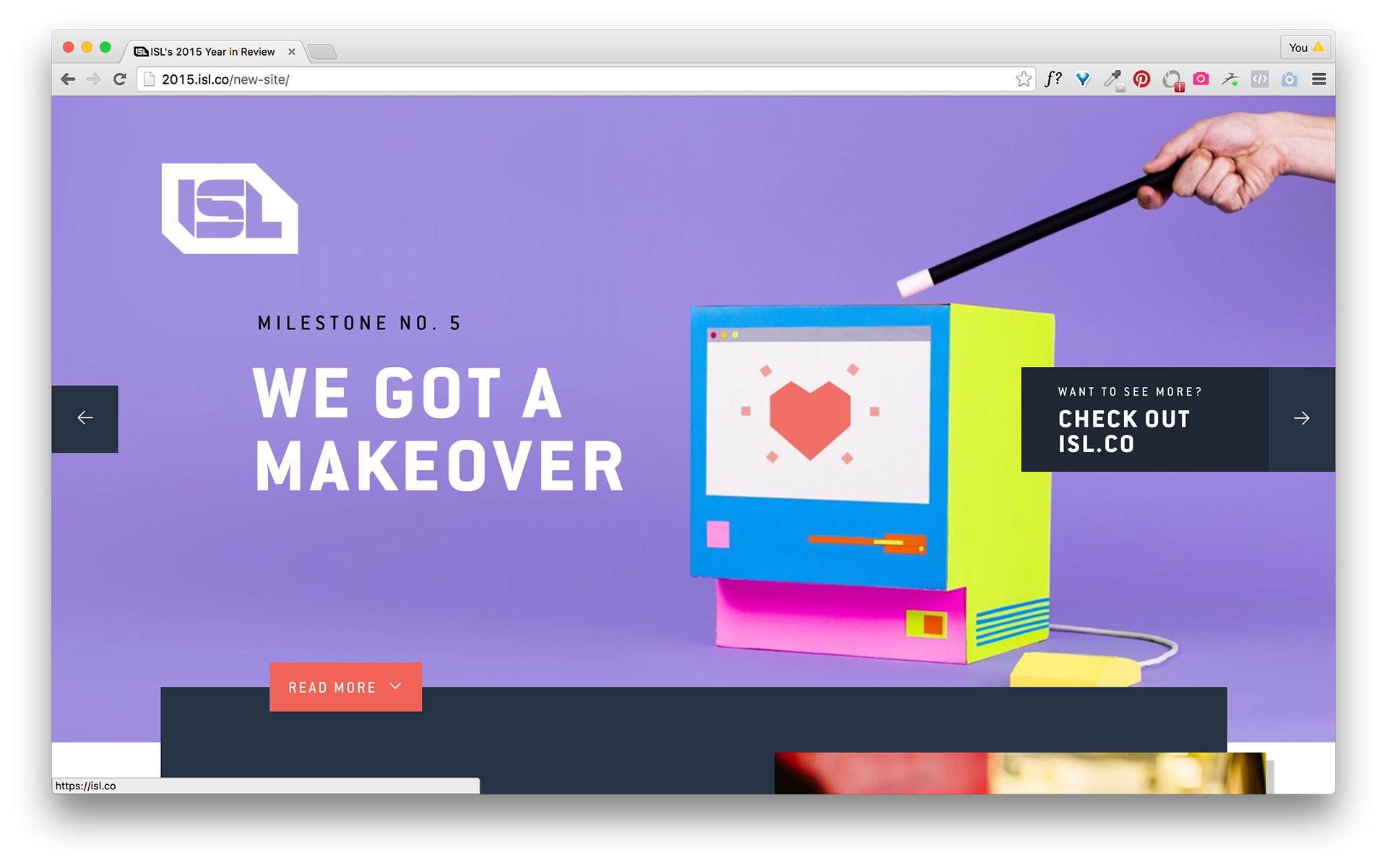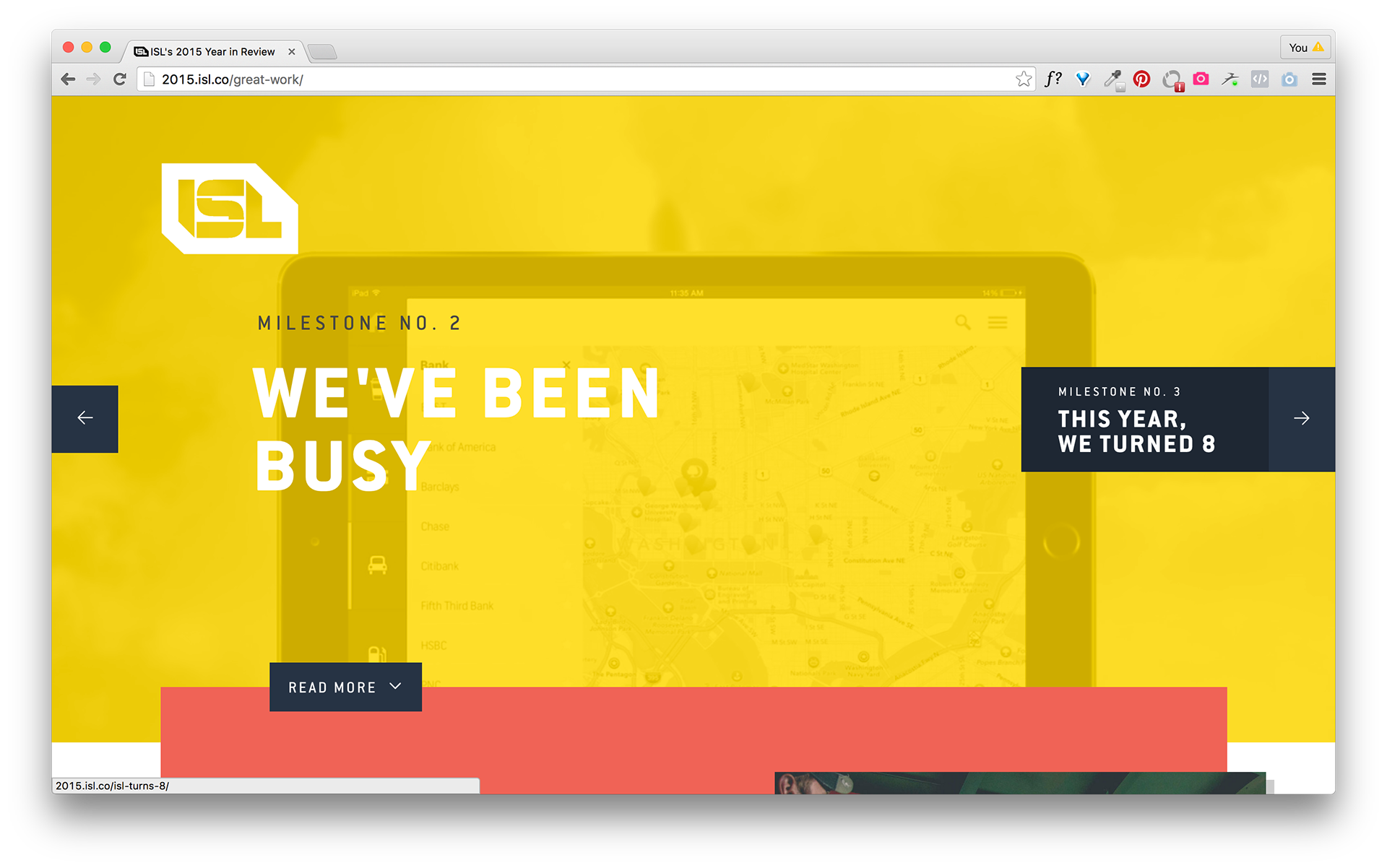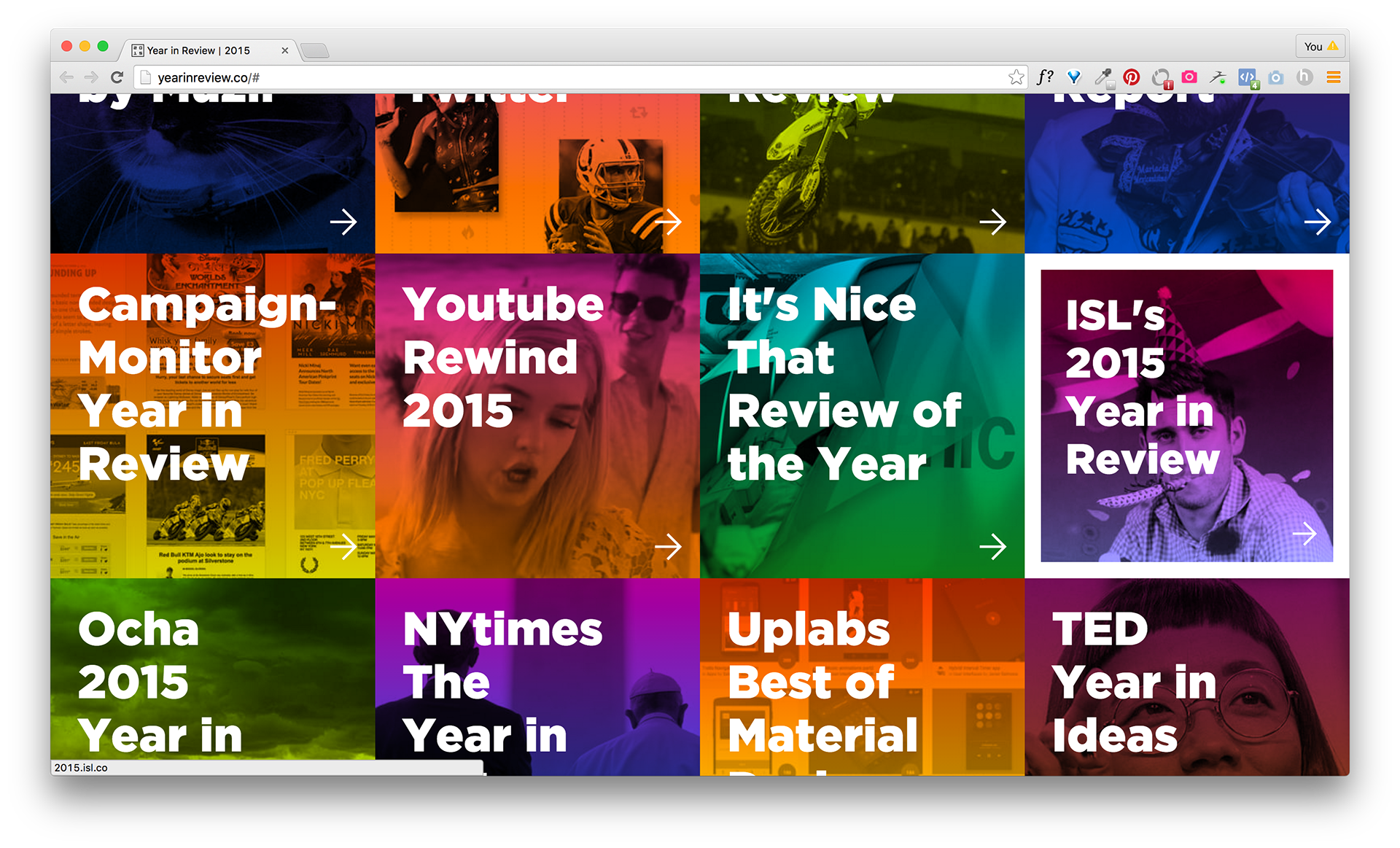 The team for this project was pretty huge — we wanted to involve as many of us as we could for maximum fun.
Art Direction: Myself & An-Phuong Ly
Photography: Myself
Illustration GIF for "81 and Counting":
Crystal Au 
Computer build for "We Got a Makeover": Shane Sullivan and Natalia Wozniak
Gif for "We Got a Makeover":
Vinh Le