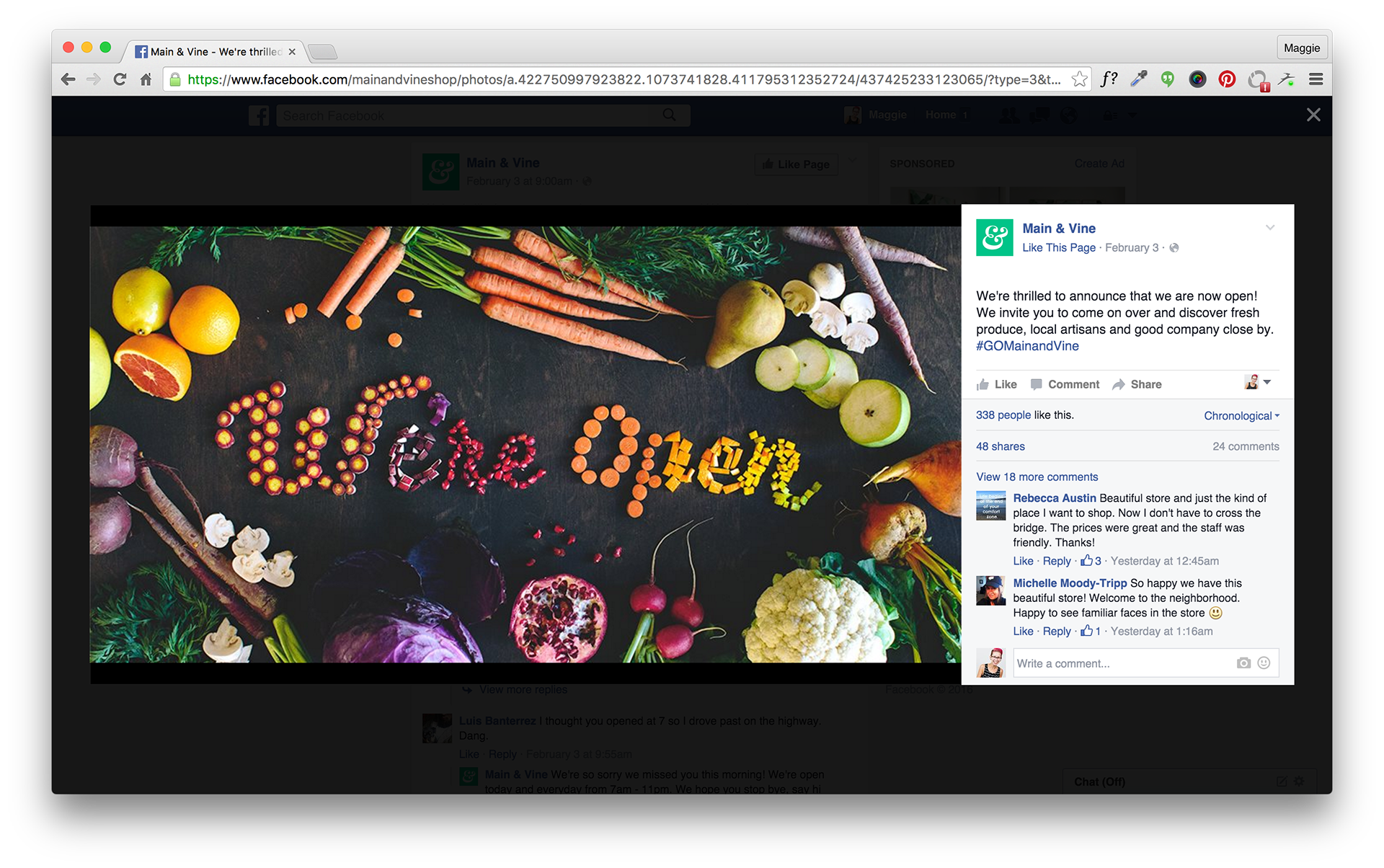 Main & Vine Social Content
ISL is the Social Agency of Record for the Kroger family of brands. One of Kroger's new endeavors in 2016 was to create a new grocery store concept for the Kroger family — a fresh, local market, with the flagship store in Gig Harbor, Washington. As the Art Director on this account, my role is as the creative lead. 
We've been with Main & Vine from their first day open, watching as their goals, and our style for the brand, evolved. The style we've worked towards is a sophisticated but rustic, lightly aspirational aesthetic. Featuring local produce and ingredients against dark, rich textures, we encourage the Gig Harbor community to experiment with fresh produce and new recipes all year long.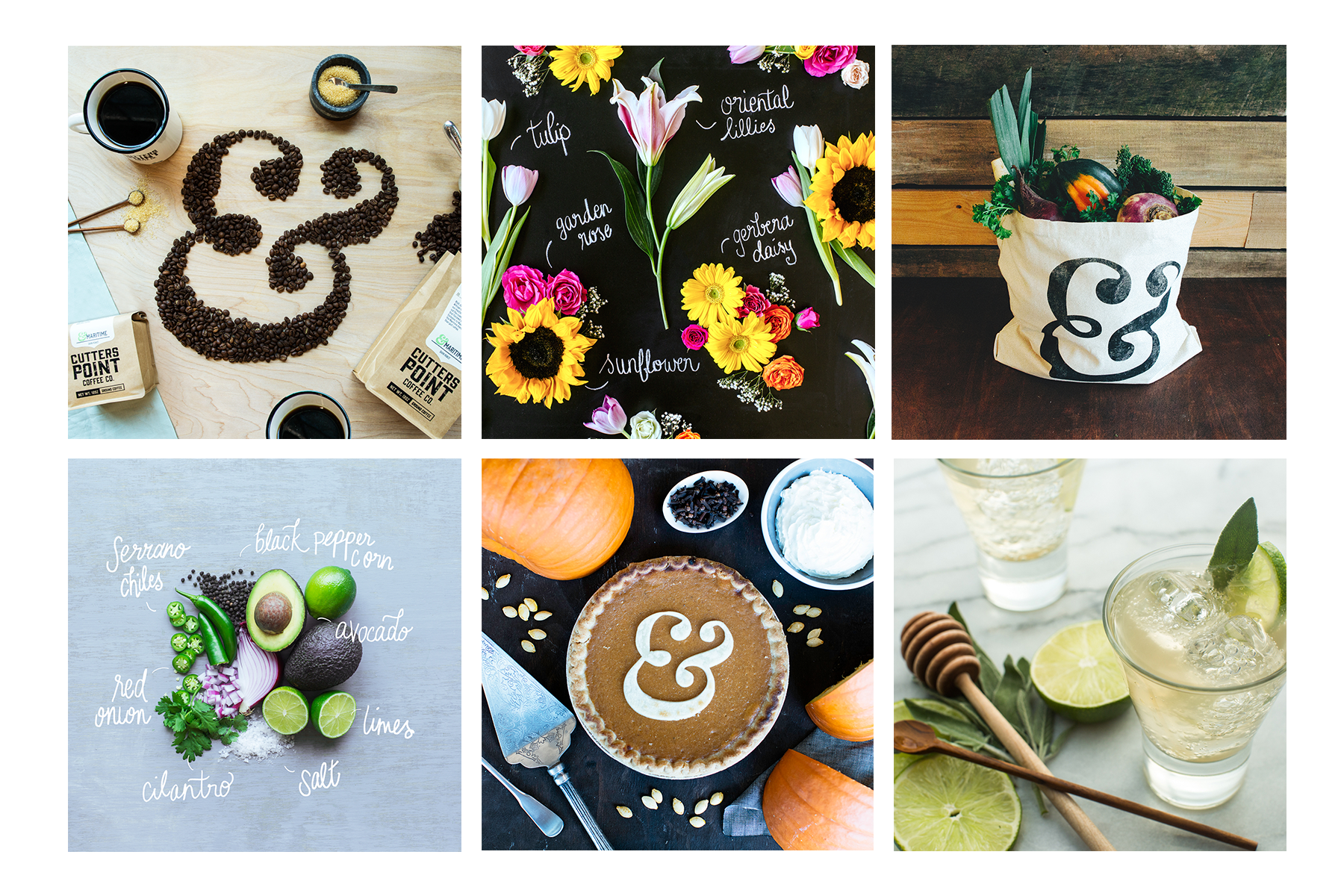 For the 2016 holiday season, Main & Vine wanted to inspire the audience to make more meals at home, and to use more in season ingredients, with a series of recipe videos. We made a series of videos to showcase priority ingredients for the brand, including semi-homemade gingerbread doughnuts, a festive salad, and chocolate bark.
Credits for Holiday Videos: 
Directors — Myself and Matt Tanski
Production — Bryn Dunbar and Caroline Cicciotti 
Brand Management — Molly Keyes
​​​​​​​