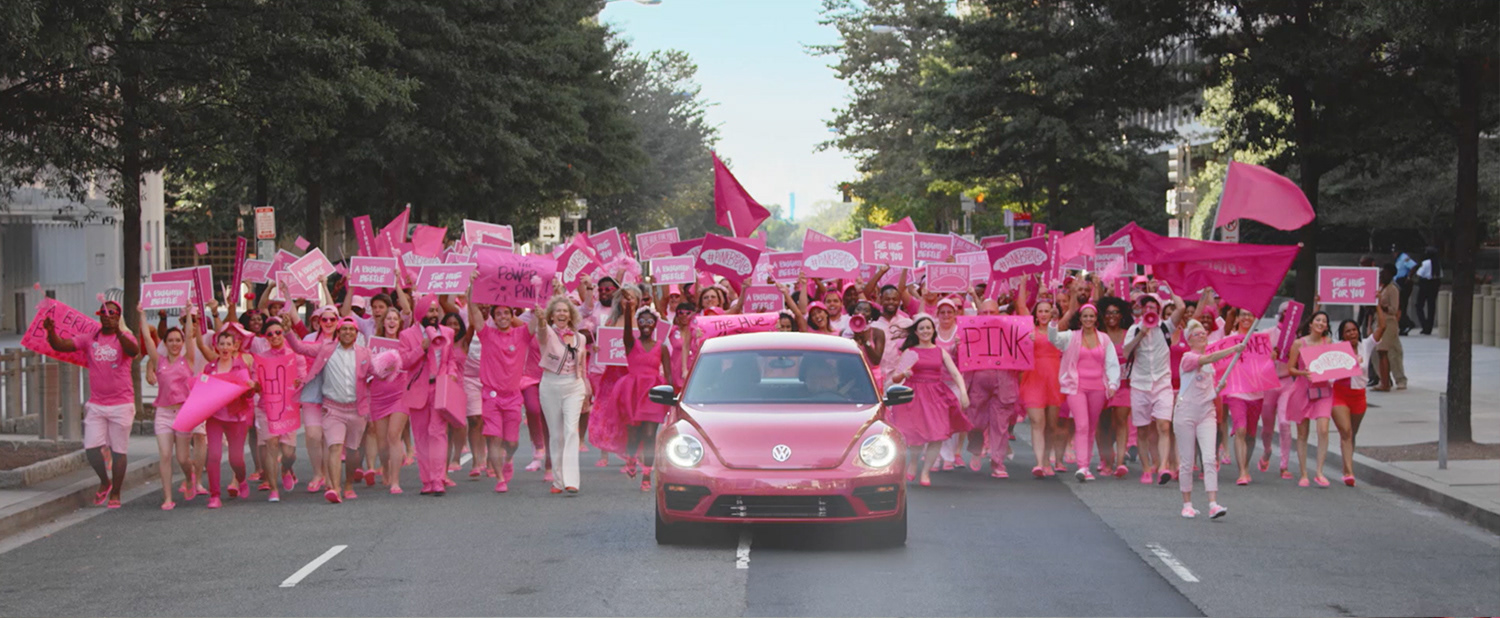 When Volkswagen decided to launch the first ever car with a hashtag for a name, a social launch made perfect sense. As VW's Social Agency of Record, ISL created an ad for social to mark the launch of a car many fans have been waiting for for decades — a pink Beetle.
We wanted to do something epic for the launch, but the concept we came up with was bigger and crazier than we ever could have imagined. We ended up putting together an all pink rally of positivity to surround the #PinkBeetle for its launch, with over 100 extras, almost 20 wardrobed, casted characters, and a bunch of people who walked by during the rally and loved the car.
I was responsible for concepting along with our creative director, DP and producer, as well as directing the design of set and props, including wardrobe for almost 200 characters.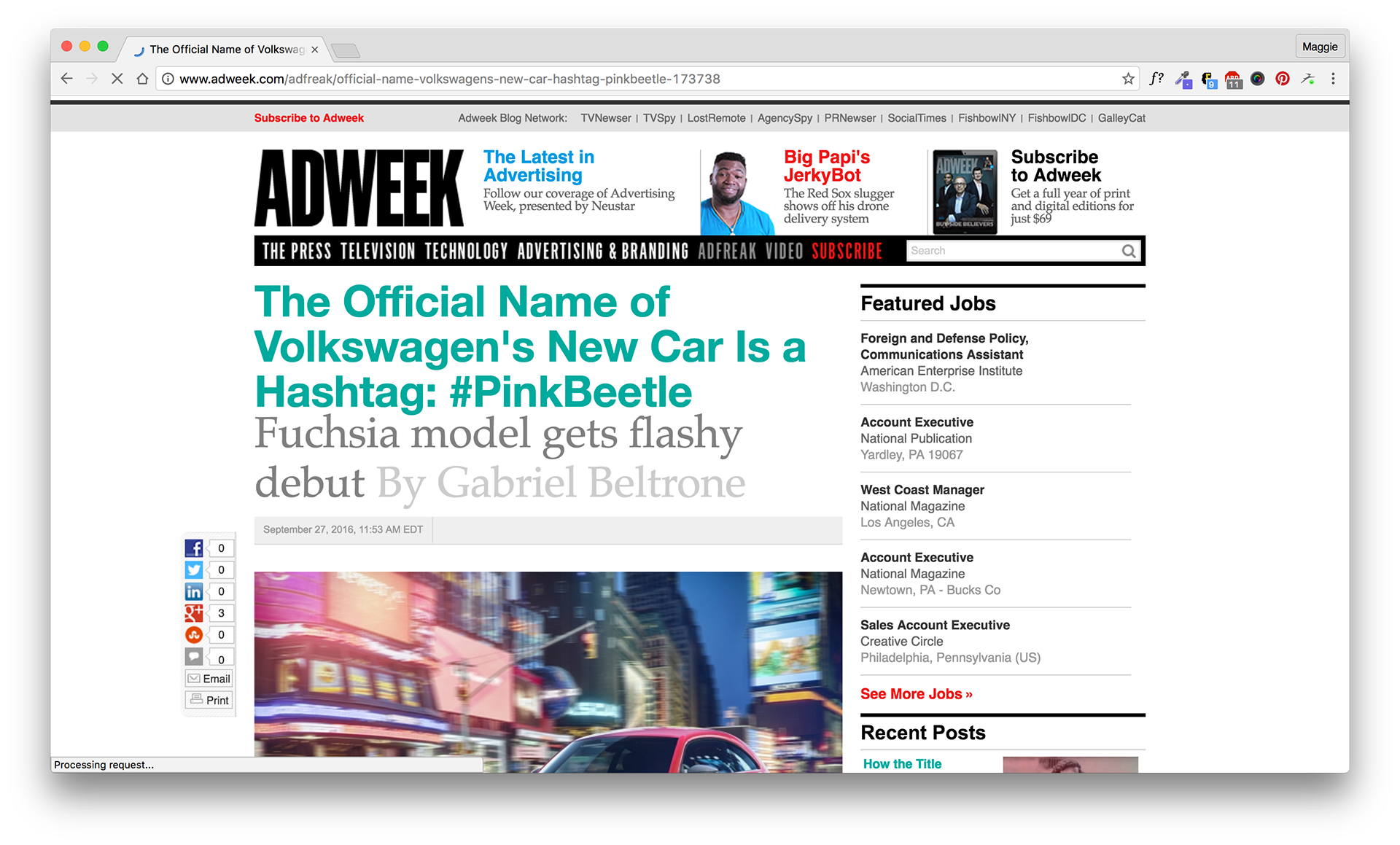 At the conclusion of the campaign across social, there were over 5 million views and sentiment was 96% positive.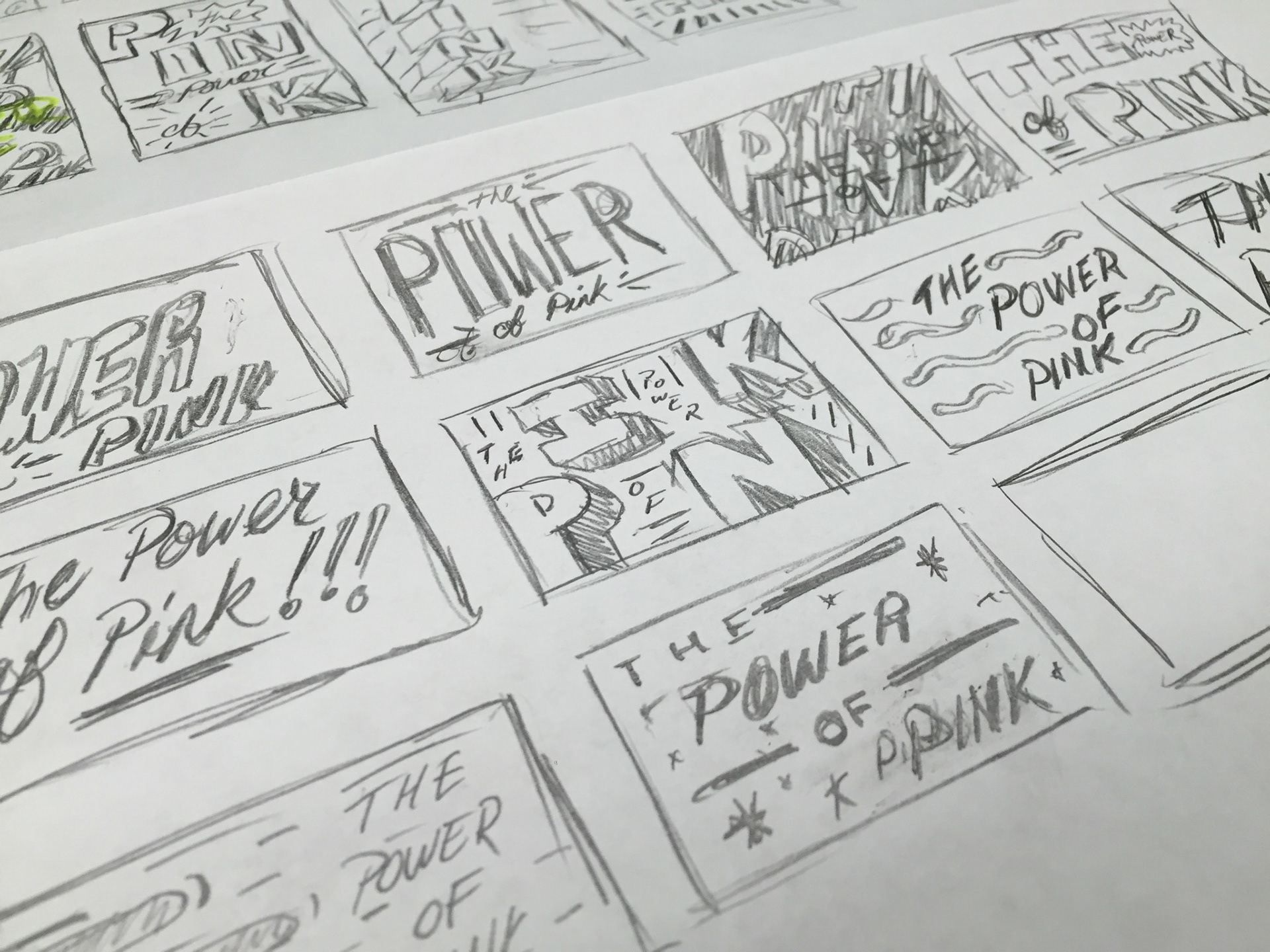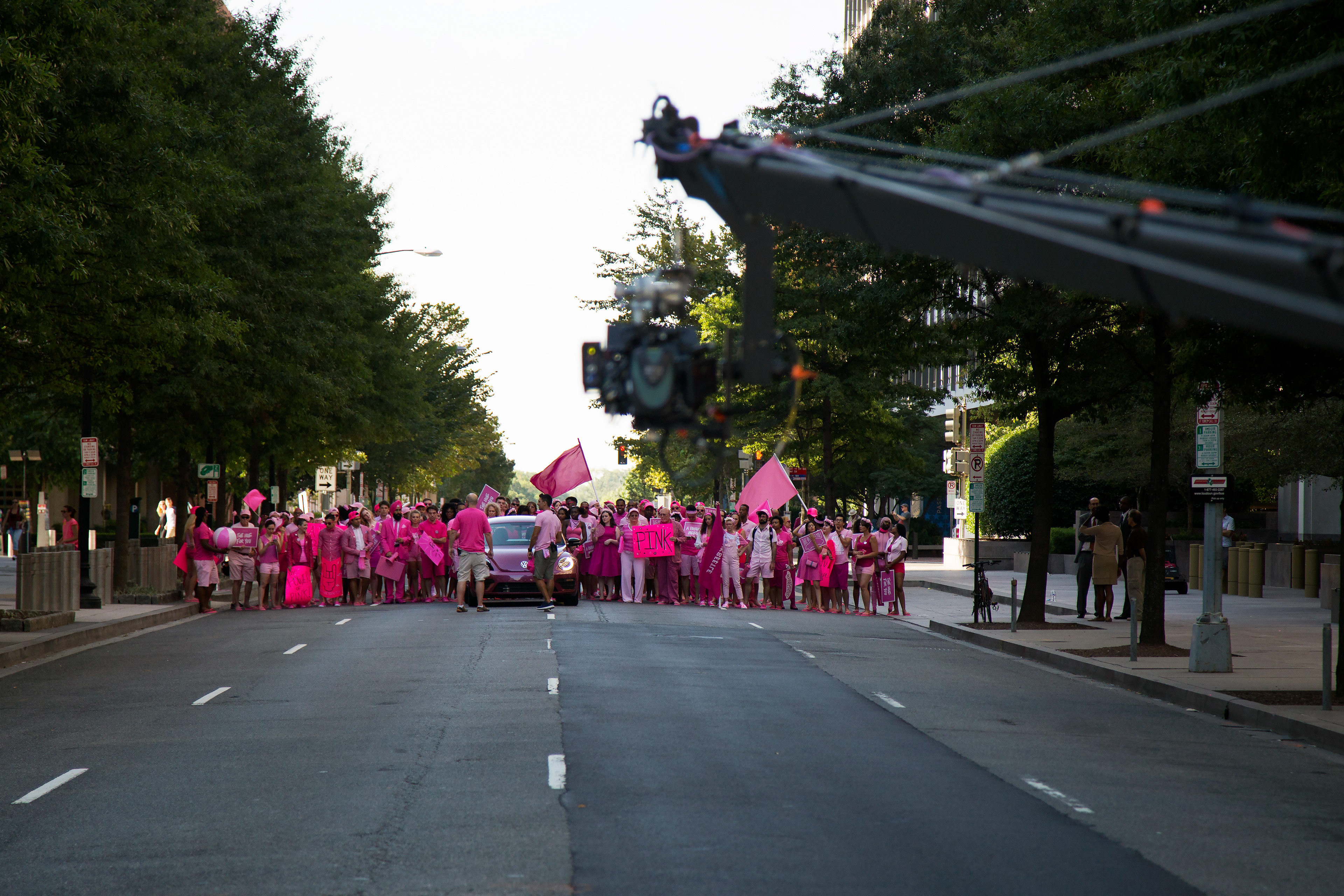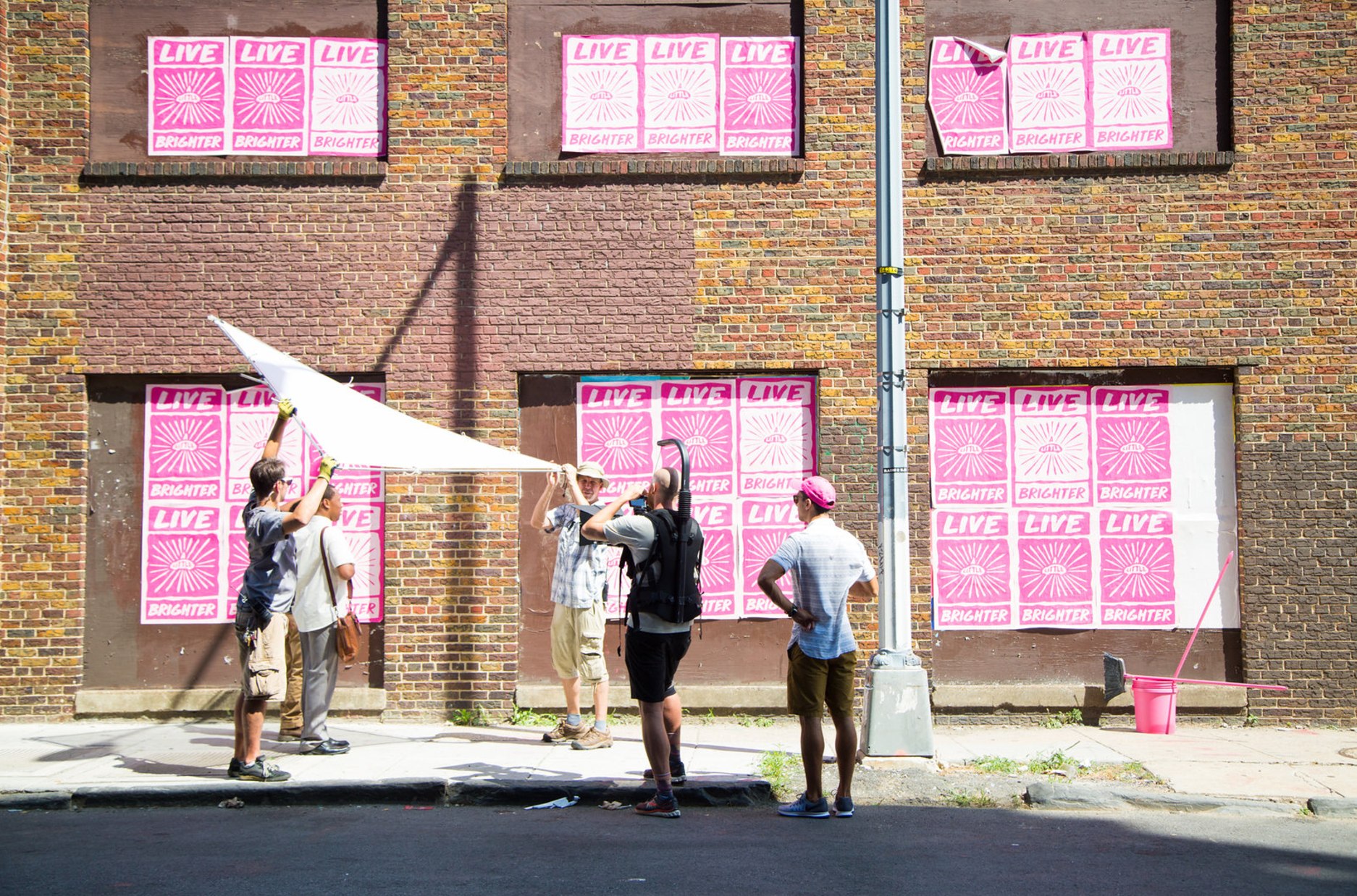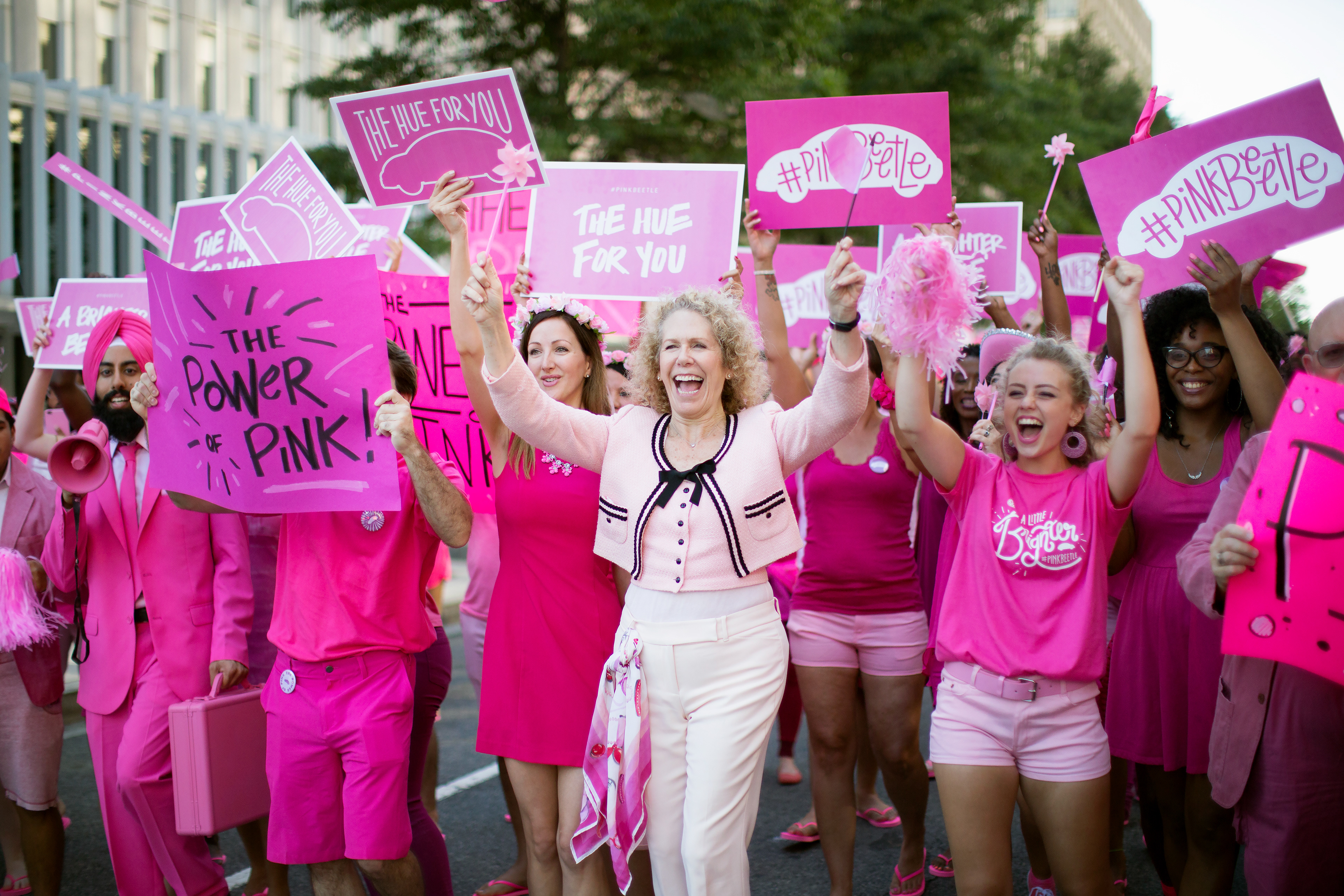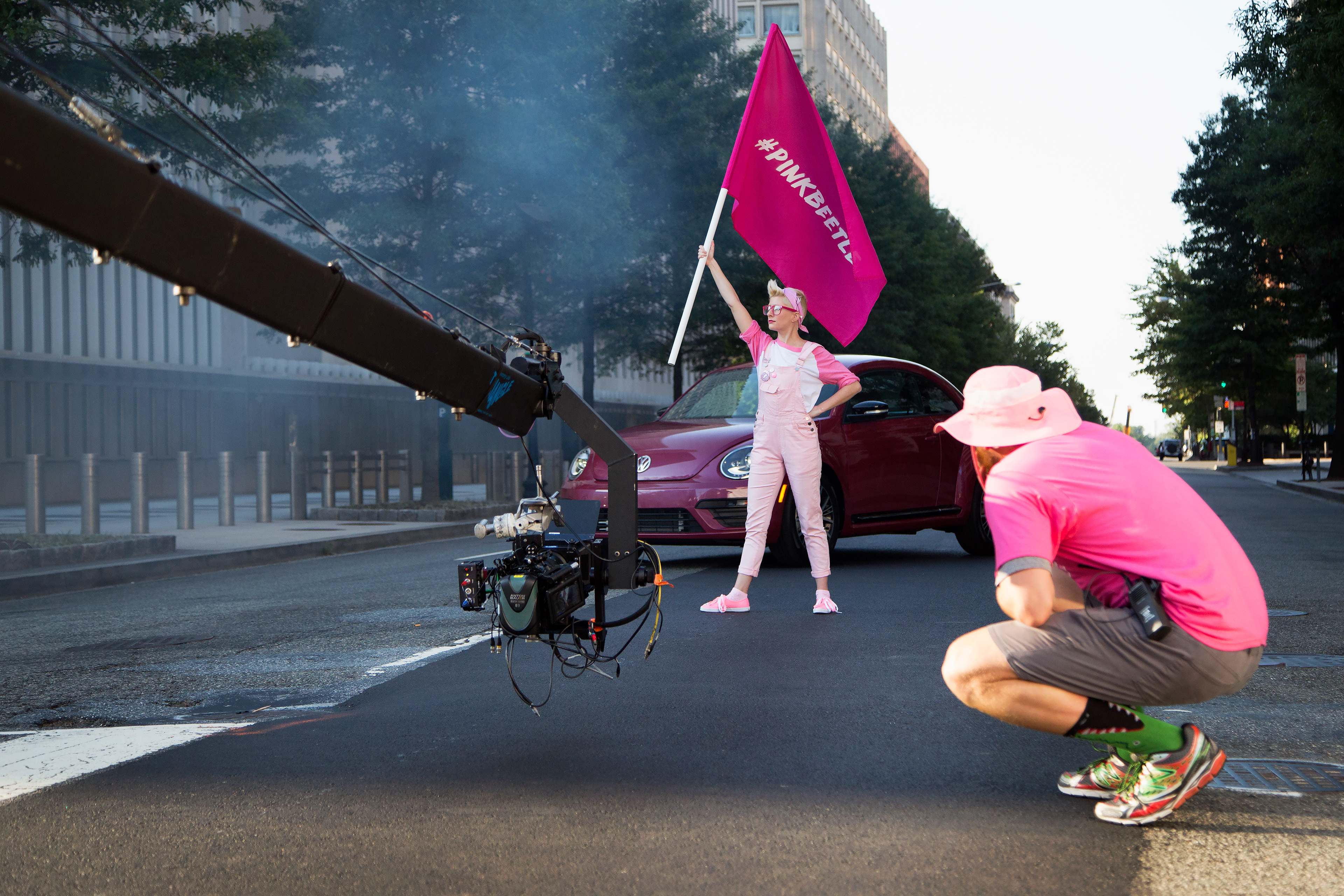 Director — Zach Goodwin
AD — Sean Bredbenner
DP — Eli Sinkus
1st AC — Matt Tanski
2nd AC — Vinh Le
DIT — Sammy Yoon
Producer — Margot Mausner
Art Director — Maggie Gaudaen
Location Scout — Carol Flaisher
Gaffer — Wes Sullivan
Key Grip — Dave Mikutsky
Jib Operator — Lars Sandvik
Steadicam — Afshin Javadi
Sound — Steve Souryal
Casting Director — Karen Carbone
Key Makeup Artist — Sallie Keena
Makeup Artist — Lexi Martinez
Design + Production —  Alyssa Morrison, Paul Dunbar
Senior Strategist — Nicole Wyche
Project Manager — Ally Montemurro